There's No Place Like Home
From quaint golf bungalows to estate homes on the course, Copper Valley Properties is a brokerage dedicated to helping you find exactly what you are looking for in Copperopolis and throughout Calaveras County. Our team includes an experienced staff of ten and two locations – The Golf Club at Copper Valley and Copperopolis Town Square.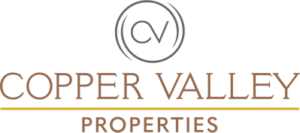 For more information call 209-785-5600
999 Saddle Creek Drive
Copperopolis, Ca 95228
209-785-5600
Open Mon-Fri 10 to 4
Sat and Sun 10 to 5
100 Town Square Road
Copperopolis, Ca 95228
209-785-9700
Open Fri-Sun 10 to 5
Closed Mon-Thurs
26 Copper Cove Drive
Copperopolis, Ca 95228
Opening Late March 2020
For more information, contact the Copper Valley Properties team at info@cvpmail.com, or complete a VIP Insider Contact Form below.
Join Our VIP Insider List