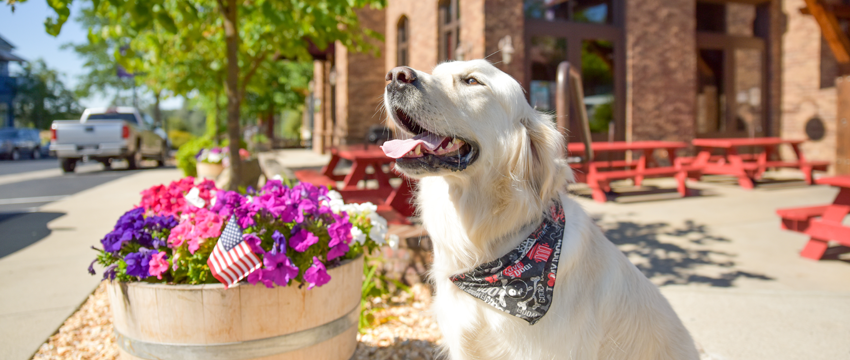 Copper, our official town mascot, has a busy itinerary exploring local attractions, visiting with neighbors, and finding himself smack in the middle of weekly events on The Square.
Free Outdoor Movie Nights have been a family hit all summer with screenings of Mary Poppins, Bumblebee and more (with no shortage of popcorn).
Our annual summer Chili Cook-Off at The Square spiced things up a bit – but no leftovers for Copper.